🌍 Join the Container Handling Revolution with sfPORTEQ! 🚢

Are you ready to enter a world of cutting-edge container spreaders and sustainable logistics solutions? Look no further than sfPORTEQ! 🌱🚀
🚢 
A World of Container Spreaders – Innovation Unleashed
 🚢
At sfPORTEQ, we are redefining how containers are handled and transported, offering a range of state-of-the-art container spreaders that bring efficiency, innovation, and sustainability to the forefront. 📦♻️ Our commitment to eco-friendly practices doesn't just make business sense; it's our responsibility towards the planet.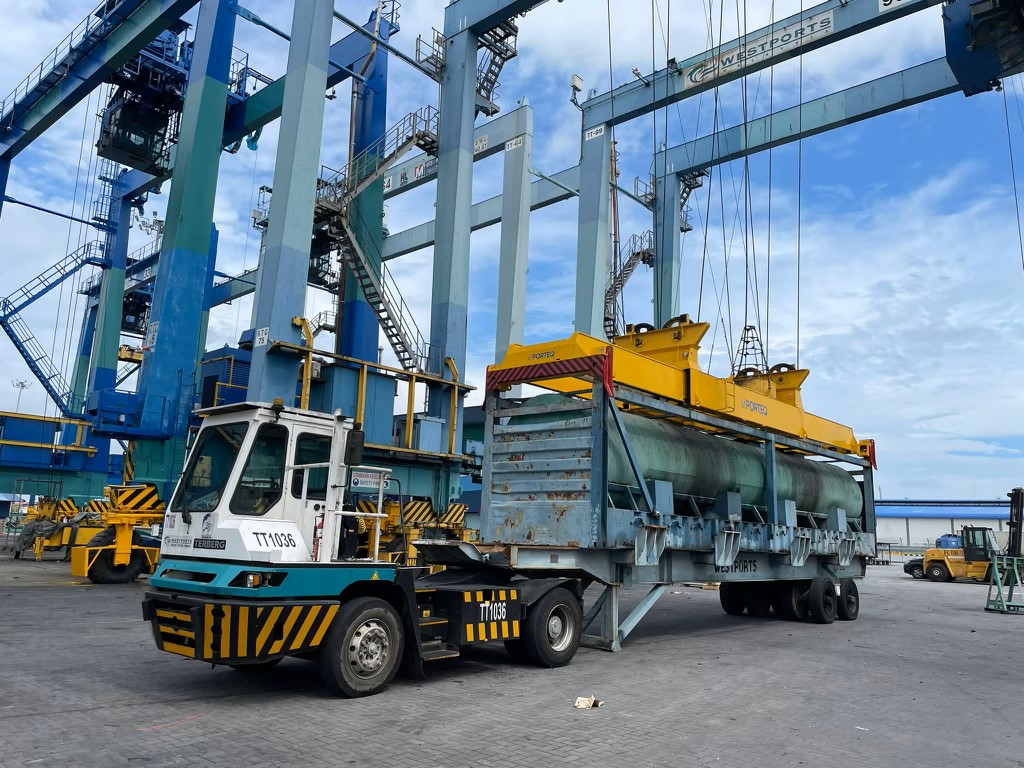 sfPORTEQ spreader in operation.
🌿
Sustainable Container Handling, At Your Service
 🌿
With a strong focus on environmental stewardship, we are proud to offer solutions that streamline your operations and reduce your carbon footprint. We understand the importance of responsible business practices, and our container spreaders are designed to minimize energy consumption and emissions, ensuring a greener future for all.
🔧 
Tailor-Made Solutions for Your Unique Opportunities
 🔧
No two businesses are alike, so we believe in personalized solutions. Our team of experts collaborates closely with you to understand your specific needs, challenges, and goals. Whether you're a small-scale operation or a large-scale logistics powerhouse, our tailor-made solutions are crafted to fit seamlessly into your workflow, boosting efficiency and profitability.
Join us in transforming the industry as we pave the way for sustainable container handling. Let's build a greener, more efficient future together. 🌏
Connect with us to explore how sfPORTEQ can elevate your container-handling game and make your mark in the era of innovation!