Thank you all for visiting us at our stand at TOC Europe!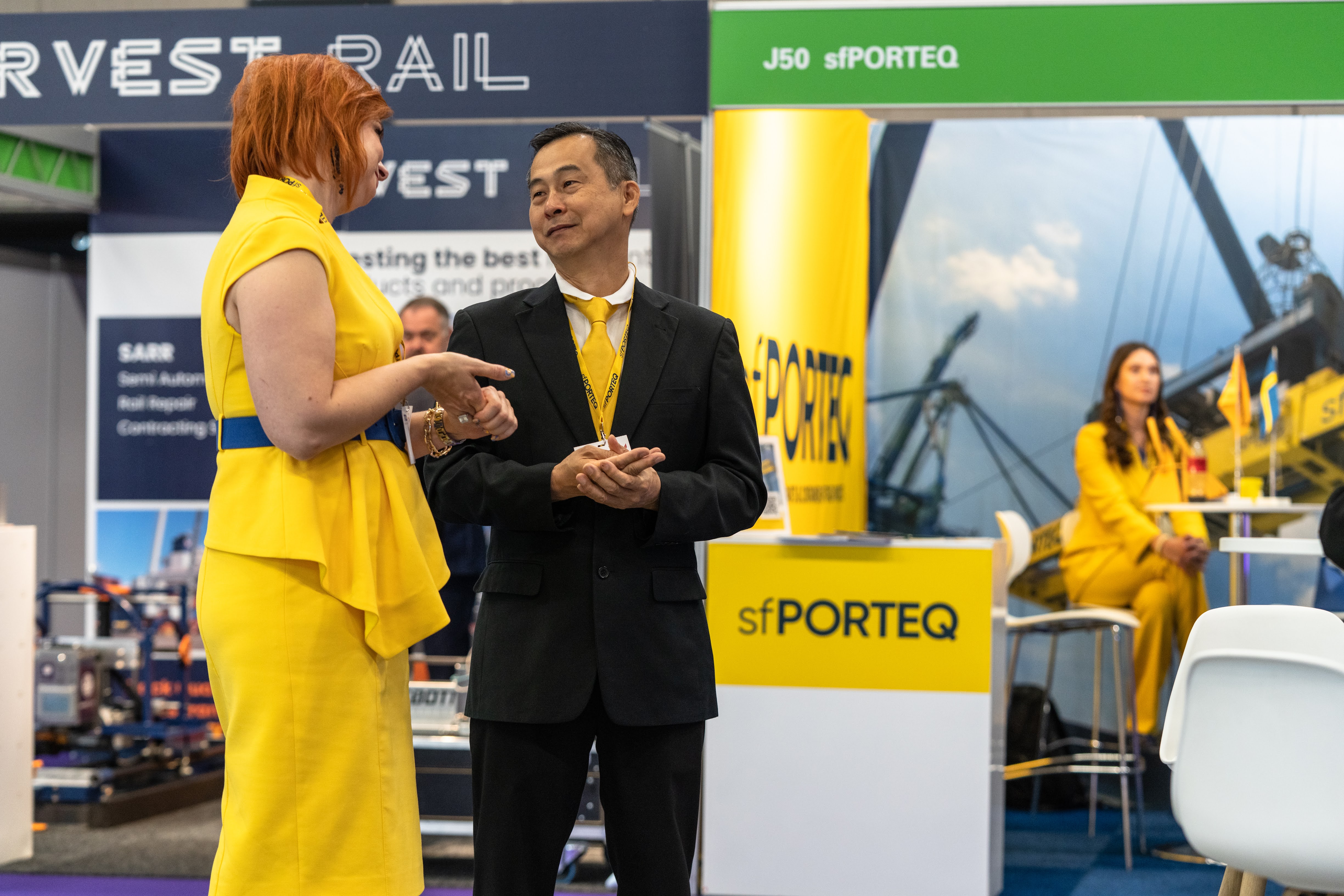 sfPORTEQ at TOC Europe last week.
Revolutionizing the way container handling is approached
At sfPORTEQ, we are dedicated to revolutionizing the way container handling is approached. Our sustainable container spreaders not only enhance operational efficiency but also contribute to reducing the carbon footprint of port operations. By incorporating eco-friendly materials and advanced engineering, we strive to create a greener, more sustainable future for the container handling industry.
We would also like to thank everyone who engaged in insightful conversations, asked thought-provoking questions, and provided valuable feedback during the exhibition. Your input is invaluable as we continuously work to improve and refine our products.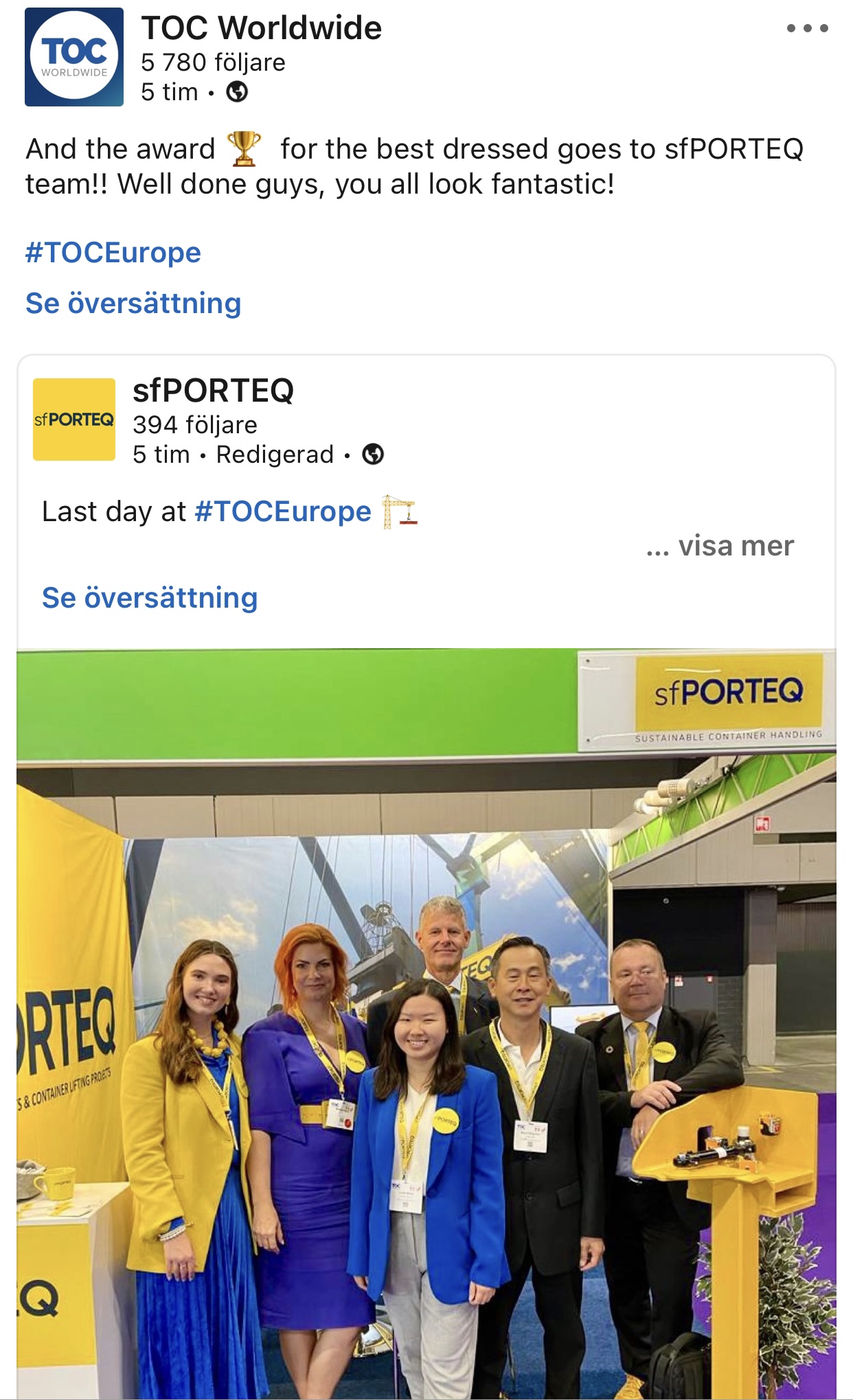 Best dressed at TOC Europe!!
The sfPORTEQ family
As the most sustainable company with the most sustainable spreaders- We live our brand by heart, so we are yellow and blue to represent Swedish's quality and innovation. As you know, this is not just our work it is our family- the sfPORTEQ family! 💛💙
Once again, we extend our sincerest gratitude for visiting our exhibition at TOC Europe. Join us on our journey toward a more sustainable and efficient container-handling industry!