sfPORTEQ piggyback spreaders
Spreader maker sfPORTEQ has increased its offering for intermodal rail terminals by developing new piggyback spreaders, based on its range of yard crane spreaders. The new SHRP and SHRP+ spreaders have four flush-folding piggyback arms so that normal container stacking is not compromised. Special attention has been paid to reducing complexity and keeping overall weight as low as possible.
TEHMH+
The company now also offers a separating centre twin-20 mobile harbour crane spreader, designated TEHMH+. This has a tare weight of 11.2t and SWL is 45t in single-lift mode and 2 x 23.5t in twinlift mode.
Customer case DAK Americas Argentina
For a customer in Argentina, DAK Americas, a shipper of PET resins, sfPORTEQ came up with a lightweight, singlepoint lift, 20ft fixed spreader. The existing spreader weighed 4.1t and, due to the limited capacity of the crane, heavier containers could not be lifted safely. By saving 1t off the tare weight to 3.1t, the crane´s SWL has been increased to 32t, enabling the shipper to optimize the payload. The new spreader is also electric.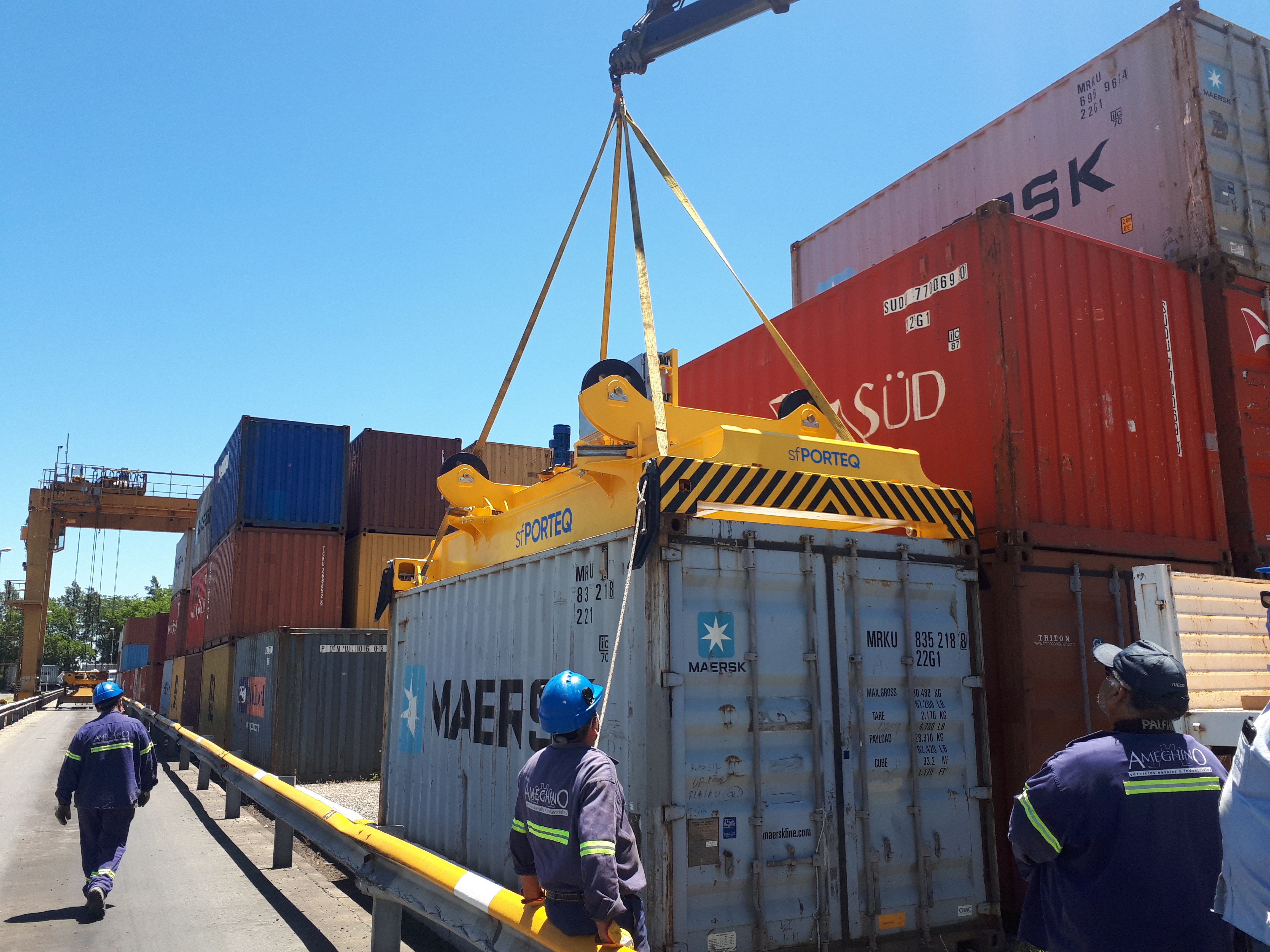 The spreader on site at DAK Americas Argentina.