We are thrilled to announce that sfPORTEQ, a leading provider of cutting-edge solutions in the container handling industry, is expanding its operations and experiencing rapid growth. As we continue to revolutionize the container industry, we are actively seeking talented individuals to join our team as agents. This is an exciting opportunity for passionate individuals eager to make a difference in sustainability, automation, and technology.
To showcase our innovative products and engage with potential agents, we invite you to visit our booth, J50, at the upcoming TOC in Rotterdam on 13 – 15 June 2023. The event, renowned for bringing together top industry professionals, will serve as a platform for us to demonstrate the transformative potential of our container spreader solutions.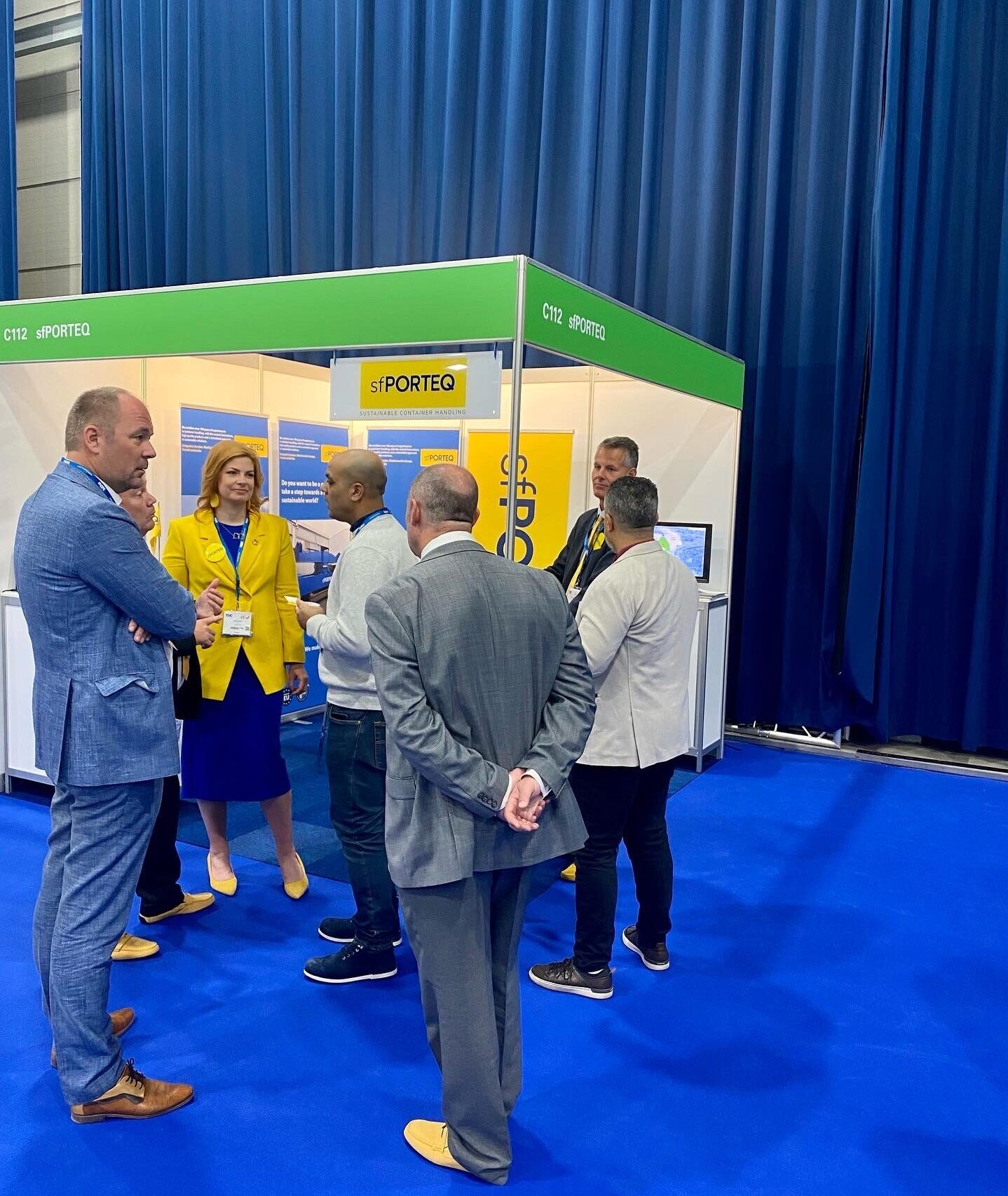 sfPORTEQ at TOC Europe last year.
Innovative solutions
At sfPORTEQ, we believe that innovative solutions have the power to shape the future and improve lives. Our dedicated team of experts is at the forefront of innovation, developing advanced technologies that redefine industry standards. By joining us as an agent, you will have the opportunity to be part of this dynamic journey and contribute to our continued success.
By visiting our booth at TOC, you will have the chance to learn more about our company, interact with our products, and connect with our team members. We are eager to discuss the exciting upcoming journey for sfPORTEQ and how you can make a significant impact in shaping the future of the container handling industry!